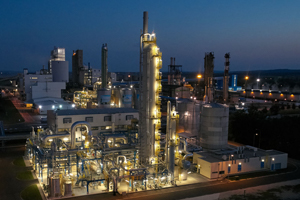 Nitrogénművek Zrt. has been a member of the Bige Holding Group since 2002. The factory was established in 1931 and today it is the only Hungarian nitrogen fertiliser producing company with ammonia and fertiliser production capabilities. Thanks to its several decades of professional experience and agricultural commitment, the company has been a market leader for years in the field of fertiliser distribution in Hungary. The company's primary objective is to fully meet the agricultural demand for fertilisers, with special emphasis on its world-class nitrogen products, in the domestic and ever-growing export markets. Currently, the share of Nitrogénművek Zrt. accounts for more than 60% of the domestic fertiliser market. Both domestic and export sales have a share of 50% within the company's total sales.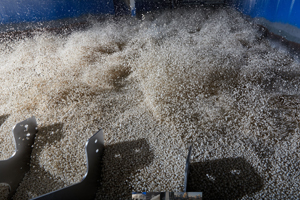 The company addresses the challenges of our time by continuously developing its products, investing in production plants and reinvesting a major part of the profits. The aim is to provide state-of-the-art products and ongoing consultancy for farmers, enabling them to achieve higher crop yields and extra income through modern and environment-friendly farming practices that are sustainable in the long term. Starting in 2004, the plant underwent a complete reconstruction, leading to the renewal of the entire company. The EUR 460 million investment project included the enlargement of the ammonia plant and the launch of the new granulating plant and the related automatic packing plant, as well as the completion of another nitric acid plant, a dolomite grinding plant and a neutralising plant. Environment protection was given priority also in the case of the production plants. It is supported through compliance with strict safety standards and the use of cutting-edge technologies. Under the Product Stewardship Programme of Fertilizers Europe, Nitrogénművek Zrt. has committed itself to the highest level of safety, health and environmental quality in the field of production and distribution.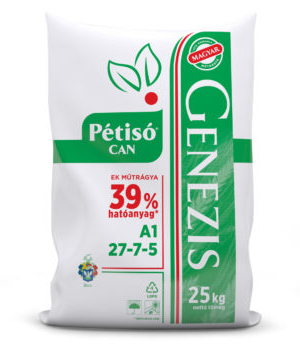 The secret to the success of Nitrogénművek Zrt. lies in its several decades of experience, extensive business network, excellent team of professionals and products of outstanding quality. Its major trademark, patented on 28 June 1932, is CAN with a total active substance content of 39%, available both in prilled and granulated format. In the nitrogen of CAN, produced with state-of-the-art technology, the slow-effect ammonium-nitrogen and the quick-effect nitrate-nitrogen are present in the same proportions, making it ideal both as a base and top dressing. The finely ground and readily absorabable dolomite content, supplied from domestic mines, decreases soil acidity and therefore it is particularly recommended, as a basic tool in sustainable farming, for the treatment of acidic soils. In addition to CAN, the group manufactures and distributes all other types of fertilisers used in modern nutrient management. In 2003, the company united its fertiliser products under the Genezis brand.